Over the years, thanks to the internet, I've been lucky enough to cultivate some of the most fun and enriching friendships I've known. To clarify, I'm not talking about friends that I only "know" online. I mean, people who may have started as internet acquaintances, but individuals I end up becoming real friends with in person!
Another pattern of friend-making I've experienced is the kind that blossoms from genuinely admiring the work of another creator — Paul Jun fits into this bucket.
I first learned about Paul through his blog Motivated Mastery and book Connect the Dots. His perspectives on self-education and commitment to mastering things are what initially drew me into his writing. In 2016, we somehow crossed paths and became colleagues at CreativeMornings. While Paul has since moved onto other career endeavors, we've remained good friends to this day.
Golden Hour is a bite-sized column featuring people creating magic and illuminating their corner of the world in diverse ways. If you're into philosophy, writing, and reading, I think you'll enjoy this 1-1-1 with Paul. 
---
What's a book that changed your life? How did it impact you exactly?
Meditations by Marcus Aurelius (Translation by Gregory Hays). I can't recommend this book enough. If you feel like your soul is thrashing, if life feels like a giant treadmill where the speed is going faster and faster, then I would suggest this book as a balm to chaos.
Stoicism asks that you focus on what you can control, not what you can't. It asks you to look at nature — the cycle of things — and to learn from it. It has helped me manage stress, uncertainty, failure, heartbreak, and disappointment.
The Stoics focused on two questions: How do I be a good person? How do I lead a happy life? I think any book that attempts to answer those questions is worth devouring.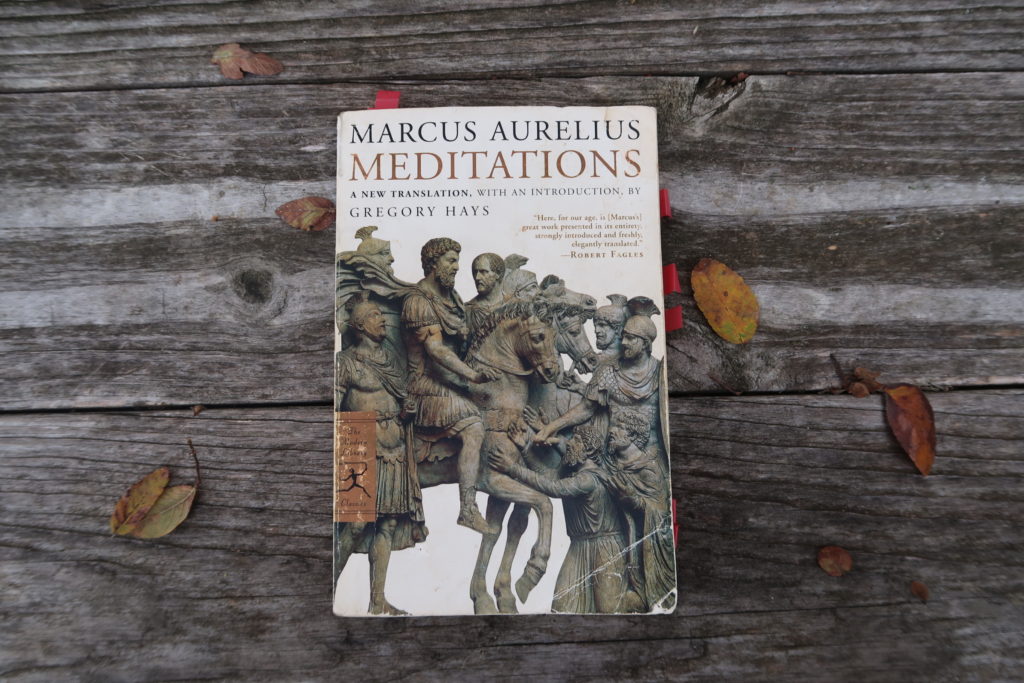 What music are you listening to and obsessed with these days?
I am obsessed with Hiromi Uehara—a Japanese pianist that can blend post-bop, funk, jazz, blues, and classical all together. Her music is poetry. Watching her videos on YouTube or Instagram inspires me to love my craft as much as she does. She is the flow state embodied. Her latest album, Spectrum, is fan-fucking-tastic.
The one song (not in the album but found on Spotify or YouTube) on repeat is Libertango - Live, performed in collaboration with Edmar Castañeda. It's magic.
Do you have any new rituals or habits you've cultivated during the pandemic and lockdowns?
I started biking around NYC early in the mornings to get exercise. When I was a kid, I used to ride a BMX bike — think of the scenes in Stranger Things where the group of friends leaves their bikes on the front lawn. That was my life in New Jersey.
First, it was nostalgic to be on a bike again. Then, it was this feeling of freedom and movement that I haven't experienced in NYC before. Now, I go on long 20-30 mile bike rides in any random direction.
It's damn good exercise but also makes me love the city more. I can't think about my problems or stresses. All I can think about is the road, shifting gears, moving my legs, not getting hit by cars. At the end of my ride, I go to Brooklyn Bridge Park by the basketball courts. I lay on the turf field in the sun. It's pure bliss.
Whenever I feel agitated or not myself, I realized it's because I haven't gone for a long bike ride. If I start my mornings with a ride — similarly to how I used to go to the gym — the rest of my day is 10x better by default.
---
Paul Jun is a writer, photographer, and currently the Editorial Director at COLLINS. You can learn more about him on his website. If you're into books and photography, definitely check out The Observers, a curious community dedicated to photography and books that Paul co-founded. ☻